GET THE COMPENSATION YOU DESERVE
Our experience values a lot when it comes to accident claims. Take advantage of a free consultation to get expert advice today.
Calculation of Average Compensation Amount against Asbestos Claims
Asbestos claims commonly occur in the United Kingdom today. According to statistics, about 2,400 people die yearly from asbestos-related diseases in the UK. Also, many victims file asbestos compensation claims and win 5,000 successful claims yearly.
People used asbestos in the Stone Age. However, people started using it for construction and insulation in the 19th century. Studies have found that prolonged asbestos exposure can cause serious health issues like mesothelioma and asbestosis.
The UK has taken a leading role in the fight against asbestos by putting an official ban in 1999. This ban has reduced the number of asbestos-related illnesses and deaths. However, people still use asbestos, which can cause many health issues.
Therefore, we understand the painful exposure to asbestos and claiming process at Index Claims. That's why we can help you to get the compensation you deserve. Also, keep reading to explore the average compensation calculation against asbestos claims.
What is Asbestos, and How Does it Lead to Asbestosis Compensation?
What are Eligibility Criteria to Make Asbestos Claims?
How to Confirm Exposure to Asbestos?
Who Can Make Asbestos Claims Due to Asbestos-Related Diseases?

Who is at More Risk of Asbestos-Related Diseases?

Common Diseases that Can Lead to Asbestosis Compensation
Compensation Amount for Asbestos Claims

Calculation of the Average Amount of Asbestos Claims

Time Limit to Win Asbestos Claims
Hire a Personal Injury Solicitor to Win Asbestos Claims
Start the Process of Asbestos Claims!
FAQs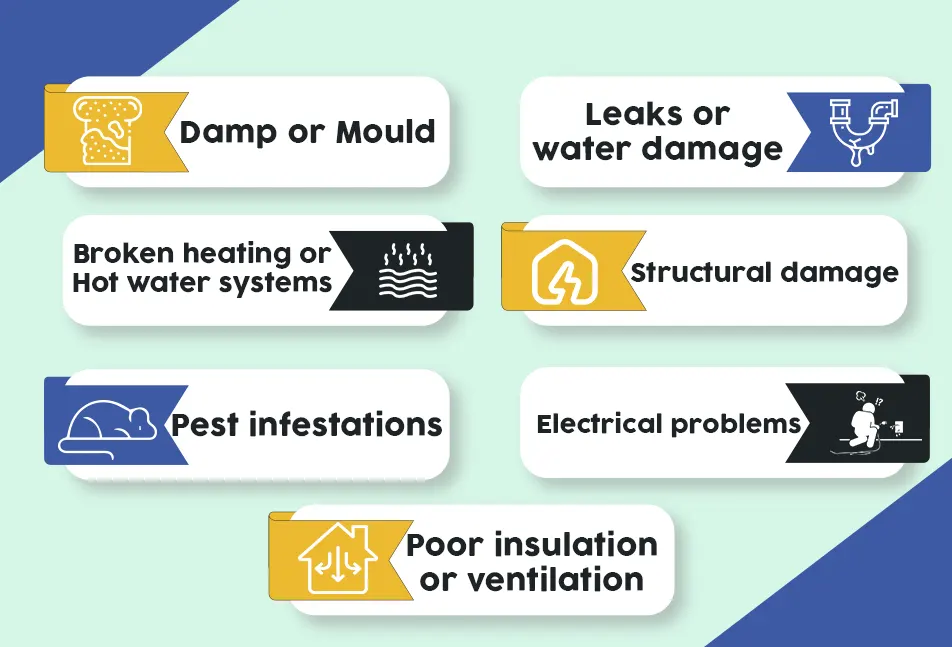 What is Asbestos, and How Does it Lead to Asbestosis Compensation?
Asbestos is a naturally occurring mineral, and constructors use it widely in building and construction. This asbestos has the characteristics of durability, heat-resistant and insulating properties.
Unfortunately, asbestos exposure can cause serious health issues, including mesothelioma, lung cancer, and asbestosis. However, you can claim compensation if you have faced asbestos-related diseases due to someone else's negligence.
Victims need to prove asbestos exposure to make asbestos exposure claims. Then, you need to identify the party responsible for your exposure. The responsible party can be your previous employer, a building owner, or multiple parties.
Victims need to seek expert medical and legal advice to make a strong case and maximise their chances of success. Furthermore, there are different types of asbestos claims, such as personal injury, asbestos claims after death, and non-faulty claims.
What are Eligibility Criteria to Make Asbestos Claims?
The eligibility criteria and regulations for each type of claim can vary. However, it typically depends on factors such as occupation, industry, date of exposure, and how long ago it took place.
For instance, there are 3 years of time limits from the date of diagnosis or knowledge of illness to bring claims. You can either bring a personal injury claim or a wrongful death claim.
Indeed, we admit that the process of asbestos claims is lengthy and tiresome. However, you can obtain the compensation you deserve with the right legal guidance and support. It is crucial to act quickly, as it becomes challenging to gather evidence to build a robust case with time.
Therefore, if you believe you have been exposed to asbestos and have developed related health problems. Then, you can seek medical attention and legal advice as soon as possible.
How to Confirm Exposure to Asbestos?
Confirming your asbestos exposure is important if you have lived or worked in an asbestos-contaminated environment. To check this, you can get a medical examination or testing done by a qualified health professional.
Also, consult a health professional specialising in pulmonary diseases or occupational medicine. This medical professional can evaluate your symptoms and history to determine asbestos exposure.
He can also recommend additional tests to confirm your exposure and provide treatment.
Additionally, you can get a more accurate diagnosis and medical advice if you retain any asbestos-containing samples.
Who Can Make Asbestos Claims Due to Asbestos-Related Diseases?
Anyone diagnosed with asbestos-related illnesses like mesothelioma, asbestosis, or lung cancer can claim asbestos. Asbestos is a hazardous material linked to numerous cancers and other diseases. Moreover, its prolonged exposure can lead to chronic diseases.
Asbestos-related illnesses can take decades to develop, and symptoms start appearing at the last stages. Since being diagnosed with an illness, you are eligible for compensation.
You can also speak with a legal representative to understand your legal rights. Moreover, he will help you to file a claim with the right guidance.
Who is at More Risk of Asbestos-Related Diseases?
Besides workers exposed to asbestos, those living near asbestos mines or factories may also be at risk. Asbestos contamination in soil, water or air affects the inhabitants near these sites.
As such, people living close to asbestos mines or factories may develop asbestos-related diseases by inhalation of airborne particles. Workers working in an asbestos environment can bring asbestos fibres to homes on clothes, skin and hair.
Therefore, family members of workers who are also exposed to asbestos are also at risk. These asbestos fibres, after inhalation, can cause the same symptoms in workers who are directly exposed to them.
Common Diseases That Can Lead to Asbestosis Compensation
Inhaling airborne asbestos particles over a long time or even brief periods of high exposure can cause diseases. These asbestos particles can cause irreparable damage to the lungs and other body organs.
The common health issues from asbestos exposure are lung cancer and pleural thickening. When asbestos exposure is the cause of lung cancer, a person is eligible for compensation due to their illness. Also, pleural thickening due to asbestos exposure devastates the lungs.
Moreover, asbestos-related pleural thickening can cause shortness of breath and chest pain and affects victims' life quality. However, victims of pleural thickening due to asbestos can file cases for compensation for their medical bills, lost wages, and more.
Compensation Amount for Asbestos Claims
An individual can get a compensation amount that may depend on several factors. These common factors include
The severity of the symptoms
The amount of time spent exposed to asbestos
Any financial losses incurred
The degree of a claimant's impairment impacts their compensation award. It means the more severe the disability, the higher the compensation. This disability includes
Physical disabilities (lung cancer or mesothelioma)
Mental disabilities (depression)
The exposure time of the claimant is also considered while calculating compensation. The longer a person is exposed to asbestos, the more likely he is to develop illnesses.
In addition, any financial losses incurred due to the illness are considered while calculating the compensation award. The financial losses may include any income lost due to a lack of work or medical costs resulting from the illness.
Calculation of the Average Amount of Asbestos Claims
Calculating the average amount of asbestos claims is a complex task. The compensation amount varies greatly depending on the type of specific case. Generally speaking, the asbestos compensation amount is based on factors such as;
Age at diagnosis
Severity of illness
Occupation
History of asbestos exposure
Lastly, it is important to note that the compensation amounts may differ from state to state or country to country. It is due to separate and particular legal systems and frameworks for asbestos claims.
Sometimes, one can determine compensation through negotiations between the parties involved rather than in courts.
Time Limit to Win Asbestos Claims
The truth is that asbestos-related illnesses can take years to manifest. A time limit is in place for when people can make a claim. Victims must make claims within three years of diagnosis or death in the UK.
Remember this time limit applies regardless of whether the person or their family knows their illness or death was related to asbestos exposure. Even if there's a delay in finding out, people still have three years from diagnosis or death to make an asbestos claim.
If you are exposed to asbestos, you must get checked by a medical professional quickly. This way, if an asbestos-related illness is present, you can start the claims process after diagnosing asbestos illnesses.
Hire a Personal Injury Solicitor to Win Asbestos Claims
Asbestos-related diseases are a major health concern. Moreover, victims become hopeless in getting the compensation they deserve. It's important to note that asbestos claims require specialised legal expertise.
So, hiring an experienced personal injury solicitor to guide you through the process is important. With their help, you can receive the compensation you deserve for your asbestos claims.
At Index Claims, we help people make a successful asbestos claim on a no-win no, fee basis. Our team of experienced asbestos solicitors have years of experience handling asbestos-related cases. We know exactly how to ensure the best possible outcome for you.
We understand the physical, emotional, and financial implications of asbestos-related diseases. Additionally, we have a proven track record of securing successful client outcomes.
Start the Process of Asbestos Claims!
If you want to pursue asbestos claims, contact Index Claims today and let us help you get the compensation you deserve. We have a dedicated team to pursue your claim efficiently.
Our team also allows you to focus on getting help and support.
We have a team of specialists who are highly experienced asbestos claim solicitors to secure compensation for those affected by asbestos-related illnesses.